Airport transfer
The easiest way to get from Elmas Airport to Cagliari is via taxi. The cost of a one way trip is approximately 20 euros.
Between 6AM and 9PM there is also the option of taking the train to Cagliari (Cagliari Station). The train station is situated in the centre of the city and from it it is a short trip by taxi or bus to your final destination.
More information on train transfers is available here.
For information on bus lines and timetables, click here.
Accommodation
We recommend some places for your comfortable stay in Cagliari.
---
B&B Villa Cao
B&B Villa Cao offers you a pleasant location for your overnight stays and a copious breakfast in the oasis of a blooming garden just across from the Conservatorio della Musica. It ensures an ideal stay for any guest who seeks a quiet location and a 'home from home' atmosphere.
PARKING-AREA AVAILABLE
Visit The website: http://www.villacao.it
---
Villa Cao GUEST HOUSE
This features delightful independent on-room flats equipped with a kitchen area, bathroom, TV, Wi-Fi and Air Conditioning, with its front doors adjacent to the garden of Villa Cao and accross the road to the  Conservatorio della Musica. These Bed-sits are a perfect form of accomodation for customers desiring to be fully independent though being able to enjoy a home-from-home hospitality and atmosphere.
PARKING-AREA AVAILABLE
Request Info: silvanacao@libero.it
---
Il Bosco APARTMENTS
Sweet-Chestnut, Holm-Oak, Juniper, Oak-tree. These are the four independent nature-friendly accomodations present in the Residenza Bio 'Il Bosco'.These apartments have just been modernised and feature eco-friendly furnishings designed and installed with the most updated building techniques. They consist in an ideal solution for customers who wish to stay in this city for a certain period though enjoying all the comforts available in their own homes.
PARKING-AREA NEARBY (energy class A)
Request Info: silvanacao@libero.it
---
Foyer BOUTIQUE HOTEL
The Boutique Hotel "Il Foyer" features spacious rooms and suites that have been specially designed to offer you the utmost quality of peace and comfort: It features modern-design furniture and fittings that has been applied with the latest avant-garde technologies, thus offering its clients all the freedom and independence they may require. The Foyer is specially indicated to cater for business clients seeking a functional, elegant and reserved form of hospitality.
PARKING-AREA AVAILABLE (energy class A)
Visit The website: http://www.foyercagliari.it

---
For more information contact
070 401269 – 338 6133691
silvanacao@libero.it
www.villacao.it    www.foyercagliari.it
---
---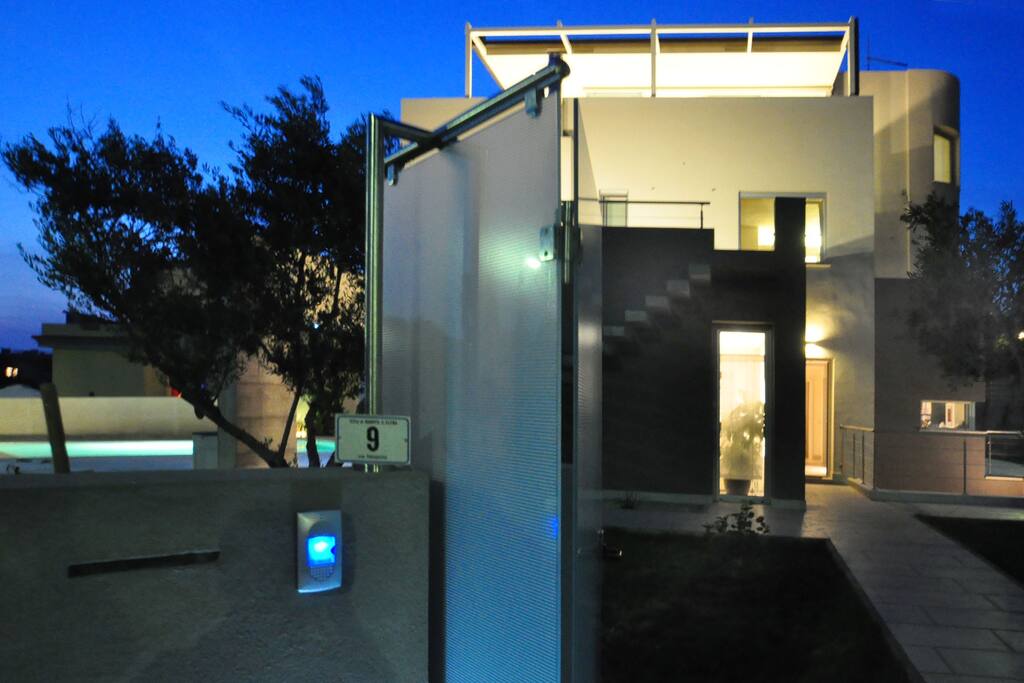 The B&B ART HOUSE Margine Rosso
via Neapolis 9 09045 QUARTU S.Elena (CA)
Art House is a special Bed & Breakfast in an independent villa, located  at the end of Poetto Beach in Margine Rosso, a residential district of Quartu Sant'Elena. It's a good solution to stay in an green oasis in an urban area, close to the beach (150 meters), and not far of the city center (20 minutes) of Cagliari and very closed to services and Quartu.
Art House has a minimalist architecture and is proud of being rated in the first (A) energy. There is also a garden and a swimming pool.
We can offer you several accommodation options:
A SUITE (2nd floor) for 2 to 4 people, comprising a living room, a bedroom and a bathroom. There is also access to a terrace with a fabulous 270° view.
A BEDROOM (1st floor) for 2 people with bathroom, terrace and sea view.
An independent  MINIAPARTMENT (low floor) with living room with kitchen, bedroom, bathroom. For 2(+2) people.
All our apartments have air conditioning and free wifi. Easy parking.
Contact Mr Carlo at mobile 328 3903887 or ccresp@tiscali.it